PRODUCTIVITY: raw material, experience, people and technology

We transform aluminum, steel, brass, iron and PVC into products with strong aesthetic appeal and technical impact by constantly researching the quality of the raw materials.
The search for the best raw materials and the variety of finishes available are the first step in creating a top-quality product which is why we take great care over the selection and search for the materials with which we produce our profiles. Our wide choice of finishes ranges from brushed, chrome- and copper-plated aluminium to gloss and matt PVC. Close partnership with our suppliers allows us to develop and research custom products to fulfil the different requirements of all our customers.
The attractive and elegant finishes demonstrate the attention to detail which is not an obvious characteristic of profile manufacturing.
Exclusive finishes
Through detailed analysis and extensive sector-based experience, we are able to offer a concrete alternative to the standard finishes of the profiles currently found on the market. We were among the first to develop and introduce new decorative finishes for aluminium, PVC, iron and stainless steel in the hardware and DIY sector.
Certified raw materials
Anodised aluminium (extrusion, anodising and antioxidant colouring);
Polished aluminium (produced with 5 processes: extrusion, cleaning, polishing, shining and anodising);
AISI304 Stainless steel;
High gloss steel (produced through 3 mechanical polishing processes);
Solid brass (gloss and brushed finish);
Steel classified according to the European standard EN:S235JR and UNI certificate based on the specific sections of the respective profiles.
To anyone asks us what our secret recipe for producing high-level profiles is, we answer that 3 elements on which our production is based are: experience, people and technology.
We know that creating a good product does not just call for technologically-advanced instruments, but also for the passion and skill of qualified staff who know how to operate them. We pay a great deal of attention to the selection and training of our staff without ever losing sight of the goal of offering a complete product.
From its inception, Arcansas has always invested in technological innovation, both in terms of the processing of raw materials and to be able to offer practical and communicative packaging for its customers. Lastly, a full-time design department ensures the design of the individual products, looking ahead to cater for consumer needs.
A guarantee of quality
The control of the production process and traceability are our top priorities. All the raw materials are checked on entry and monitored throughout the production process. We carry out regular scheduled sample checks on every type of product, using certified instruments and working directly with laboratories that are specialised in testing materials and finishes.
450
blister-packed profiles in 1 hour
16 h
production cycle duration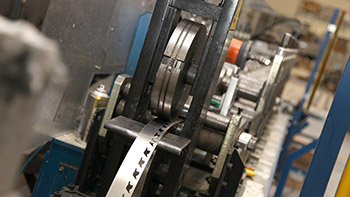 Punching
We use punching to make marks or holes on our profiles and give the product the desired shape.
Profiling
Profiling is the process of bending a metal element, which allows the creation of different sections profiles. Thanks to this procedure, we are able to create specific profiles, suitable for any type of final application.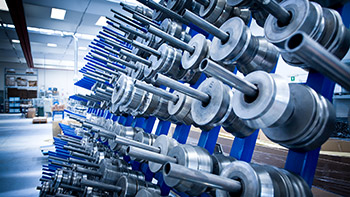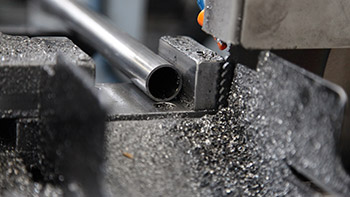 Cut
The cut represents a fundamental step to make profiles according to the desired size.
Anodic bath
An anodic bath of the profiles is carried out. This is a process that allows the formation of a protective oxide layer on the surface of the treated metal (usually aluminium), which will protect it from corrosion.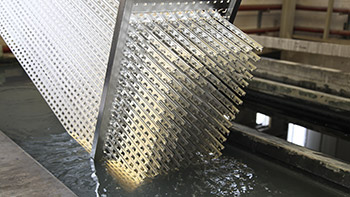 Brushing
To clean the surface of our profiles, in particular the aluminum ones, we make the brushing process. This procedure gives to the profiles surface a matt and satin finishing and it can also be used to give to the profile an elegant scratch effect.
Blister
We seal our profiles in transparent blister packs made of PVC, in order to protect them from scratches and dust and also ensure maximum visibility and practicality during the positioning of the profiles in the shelves.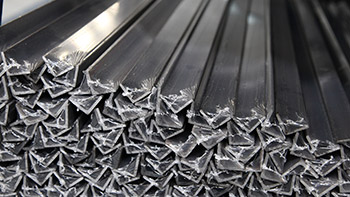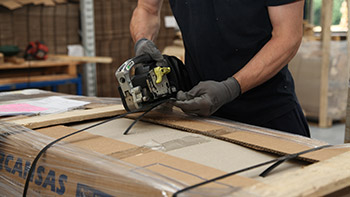 Packaging
We offer packaging solutions suitable for the transport of aluminum, steel and PVC profiles. We carefully prepare each product for shipment and make sure that it reaches the final sender intact.